Stocking stuffers can be the hardest gifts to find for some people.  They have to be small enough to fit in a stocking, obviously.  But that doesn't mean they have to be dinky gifts that will never be used!  I can remember some of my favorite gifts came out of my stocking.  So, what are the best stocking stuffer gifts in the skincare and beauty category?  (Spoiler Alert: there is even one for the men on your list)  I have chosen my favorite gift sets from my favorite beauty brands.  They are organized below by brand.
Stocking Stuffer Pro Tip: Fill the bottom half of the stocking with a bulky gift to really "stuff" the stocking and give it that full look. My grandma always filled ours with fruit, but I have a more functional idea.  Check out my post on dryer balls – these would fill a stocking for sure!  Then just top off the stocking with some cute gifts, like the ones below, and bam – you're done with stockings!
If less toxic is your top priority, this is the brand for you.  Of the three brands, it uses almost exclusively plant-based products.  Pigments are sourced from fruit, vegetables, tea, and cocoa while commonly used FD&C colorants and heavy metal dyes are avoided.   Pigments are usually one of the worst sources of toxins in our beauty products, but not in these products!  Products are not tested on or sourced from animals.
I also love that this company defines what "natural" means to them: an ingredient or formula composed of plant, mineral, and/or marine vegetation that undergoes chemical changes due to biological processes such as fermentation, distillation, and cold processing.  Isn't that what it should mean for everyone?!
Lastly, if you are an animal lover, you have one more reason to support this company.  For every order received, 100% Pure donates a bowl of vegan dog food to a shelter dog in China.  One bowl of dog food not only feeds a hungry animal, but it also saves 60sq feet of rainforest, 90 lbs. of grain, 2,000 gallons of water, and the lives of at least 2 livestock animals.  If animals aren't where your heart is, you can opt to plant a tree instead!
HOLIDAY GIFT SETS ARE HERE! – click to browse gift sets
My favorites are pictured above.
+The polish duo is a 10-free polish, which means it excludes 10 toxic ingredients commonly found in nail polish.  This set has 4.9 stars out of 31 reviews (at time of this post)!!
+Coco Loco Hair Care is a natural shampoo and conditioner with 4.7 stars on almost 200 reviews!! And coconut is my fave!
+Good Morning, Beautiful is a set of 5 hydrogel eye masks AND their best-seller Coffee Bean Caffeine Eye Cream.  This cream has an average of 4.6 stars on 2,000+ reviews 😮
While I was writing this post, I got an email from 100% Pure about several upcoming sales surrounding Black Friday.  Currently, they are running a PRE-BLACK FRIDAY SALE: $10 beauty deals
  This sale ends on 12/3.  
When it comes to beauty products, is your top priority performance?  If so, Beautycounter (BC) is definitely for you.  These products, while safer and less toxic, can compete with luxury brands such as Chanel.  So if you are loving your high-end make-up but hating it's toxicity, BC would be a great brand if switching to total plant-based products sounds too risky ☺️.  Over 80% of the ingredients in BC products are natural or plant-derived and the remainder include only the safest synthetics.  They have a Never List, which consists of 1,500 questionable ingredients that are prohibited from their formulations, including the 1,400 banned by the EU.  Ingredients being considered are put through a Five-Step Ingredient Selection Process: each and every ingredient is screened and assessed against 23 safety endpoints.  And, every formula ingredient is listed on the product label or on the BC website.
They are huge advocates for safer beauty and are leading the industry in advocating for stricter guidelines and government regulations to shift the personal-care industry to a safer standard overall.  They do this so that, hopefully, in the future, our daughters won't have to research their skincare/make-up products as rigorously as we do.
Beautycounter is a Certified B Corporation, which means they "consider people, planet, and profits equally."  They are also a CarbonFree® Partner of Carbonfund.org.  And, BC is certified by Leaping Bunny, the gold standard for cruelty-free certification for cosmetics and personal care products. Over 1/3rd of their products are EWG verified.
They have some really great holiday gift sets.  Here are my favorites: (click blue text above to shop)
+ With the Better Balm Duo, you get a clear balm and a lightly tinted berry balm!  These are so versatile and can be gifted to so many people.  Balms are silky smooth and really nourish the lips!  I'm getting this one to put in my own stocking 😄
+The Pout Perfecter Lip Set would be great for anyone who struggles with peeling lips.  The organic brown sugar scrub gets rid of all the dead skin, the balm nourishes, and the gloss finishes off the look!
+The Jellies are my favorite choice for a young lady's stocking.  These fun, flavored glosses are a cleaner option to gift our girls.  And don't worry, they aren't actually these bright and crazy colors; they are more of  a clear gloss with a slight tint.
+If you have several ladies you are gifting this year, the Mini Lip Gloss Vault is a must.  You get 10 different lip glosses for less than $10 each!  It would be a lip gloss lover's dream; or, you could break up the set and give a gloss to each person!
+Ok, moving away from lips, the hand cream trio or the body butter trio would not only make great stocking stuffers, but these are also great for the non-family people on our list that are hard to shop for.  Combine a gloss with a body butter or hand cream and you've got a great teacher, neighbor, or coworker gift!
+Last but certainly not least, the Counterman travel set makes a great gift for the guys in your life.  Guys' stockings are either the easiest or the hardest to fill!  This set will definitely make it a bit easier this year.
**Starting TODAY, Beautycounter's "Clean" Friday sale is starting.  They are offering 15% off AND free shipping for orders over $50.  The discount does apply to holiday sets as well!  Sale ends December 1st!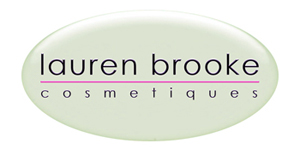 Maybe you focus more on organic products, if so, Lauren Brooke has you covered.  This beauty brand also boasts a great ingredient list and includes over 100 food-grade, organic ingredients in their products.  They are also European Union Certified, which means that their products go above and beyond US cosmetic standards (which are sad, to say the least) aligning with some of the highest cosmetic standards in the world.  They are a very transparent company, disclosing formulations and manufacturing processes readily.  And, they are cruelty-free.  The site has not released Christmas-specific gift sets as of yet, but there is an organic advent box coming soon!  Plus, their general line products would classify as some of the best stocking stuffer gifts!  Click the logo or green text above to browse the site.
**Black Friday Sale: 30% off all full size items from 11/28 – 12/2
These beauty brands are at the top of my list right now for effective, cleaner beauty.  And these holiday sets/products make for easy, less toxic gifting!  There is definitely something for everyone on your list.  So click away and get some of the best stocking stuffer gifts for the beauty queens (and kings) on your list!
Follow me on Facebook and Instagram so you don't miss a post or a deal.  I'll be posting deal updates on these pages regularly!